Steel Bolt Set
This is the steel bolt set. All images on this page are copyright to Bunny, 1999-2004
The background color is = #C0C0C0
for a lighter color that matches the background image on this page try this color: #E4E4E4.
If you wish to use these graphics on a simple gray background use this #E4E4E4 color as the background color and place the graphics on your page. This will give you a page that will be visible using most browsers and you will not need to make use of any advanced HTML, or tables.
Most of the graphics on this page look best against a gray background color. The buttons and title images would look good against any background color. The arrows and lines would look best against gray or white.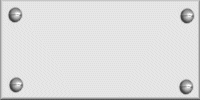 Blank title image GIF ( 2.54 k).

Black button GIF (1.55 k).

Email button GIF ( 2.28 k).

Bolt icon GIF (1.02 k).


Bolt lines. (1.98 k) and (2.39 k)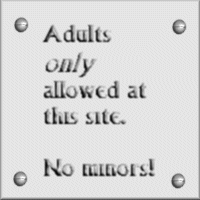 Adults only warning image (for those who need one)GIF (7.19 k).


Back (2.20 k) and forward (2.18 k) arrows.
All images on this page are copyright to Bunny, 1999-2007 all rights reserved. Please put a link if you use any of the graphics on this page.
To leave this page close the window or Return to the Home Page.
When linking to this site please link to the index page:
http://duskbunny.tripod.com/index.html