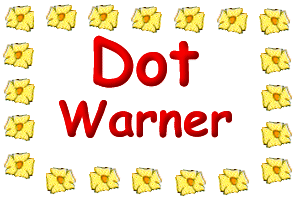 DISCLAIMER:
All Animaniacs characters, names, pictures and anything related to them are trademarks of Warner Bros., a Time Warner Entertainment Company. No challenge to their ownership is intended or implied.
All graphics on these pages were made by
bunny
. This is with exception for the
The Dot Cute.gif
which was taken from
Wakko's Animaniacs Pictures.
Now, no longer on the web. Also items in the gallery have been attributed to their rightful copyright holders/creators where available. If you see something here that is yours and you are not credited for it properly
Help Save Animaniacs!
View The Guestbook
Please, Sign Dot Corner's Guestbook!
(Don't make me beg! Just sign it).

Copyright and page design by: Bunny